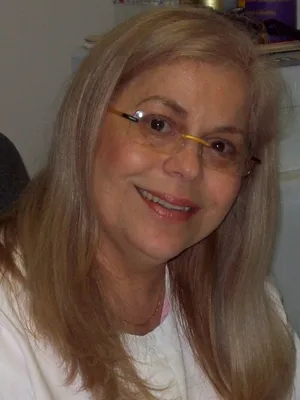 Dr. Myrna Collado was born in Puerto Rico, which is a commonwealth state of the United States. Ever since she was young she loved to study, that's why she was the Valedictorian of her high school.
Dr. Collado received a Bachelors Degree in Biology from the University of Puerto Rico (U.P.R.), Rio Piedras, with high honors (Magna Cum Laude). She then studied at the Medical Sciences Campus of the U.P.R., where she received a Masters Degree in Medical Zoology. With this training, she then taught Human Biology (Anatomy and Physiology) to undergraduate pre-medical and pre-dental students at the U.P.R. During this time she published several research articles in scientific journals.
Dr. Collado then came to the Tulane University School of Medicine in New Orleans where she continued her studies in Anatomy. She has always enjoyed taking care of others, so she decided to study Dentistry.
Dr. Collado received her D.D.S. in dentistry from LSU School of Dentistry, New Orleans. While in dental school, she received several awards, including an award for outstanding achievement in General Dentistry. After she graduated, Dr. Collado was invited to teach at the Dept. of Operative Dentistry at LSU School of Dentistry, which she did for three years (1995-1998).
Dr. Collado opened her dental clinic in 1992, and has devoted herself to the care and treatment of her patients. A perpetual student, Dr. Collado is always taking continuing dental education courses to improve her knowledge and skills, and to offer ever better care to her patients.
Dr. Collado is a member of the American Dental Association, Louisiana Dental Association, Academy of General. She also served as a member of the Board of the New Orleans Dental Association for 4 years. Dr. Collado has developed a great taste for the flavors of New Orleans and great affection for its people, that's why she has made this her home for over 30 years.